The Top 5 Most Valuable Red Wines In The World
American broadcaster CNBC reported that fine wines are, in fact, one of the best-performing investments with values increasing upto 25% last year, according to The Knight Frank Luxury Investment Index. It even topped investments in art , jewelry, coins and other luxury assets by a mile.
However, for the average wine investor, the chances of getting hold of one of these wines are as unlikely as consecutive lottery wins. Either these wines are not for sale, one of a kind or are hoarded by one of the worlds super rich. Here's a list of the top 5 red wines from around the world.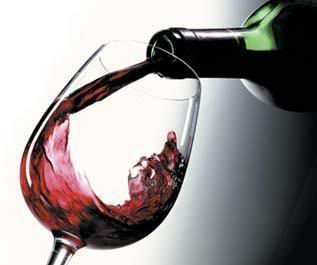 ​
5. Penfolds Grange Hermitage 1951 $38,420
The most expensive Australian wine, Penfolds Grange Hermitage 1951 set the record when a wine collector in May 2004 bought it in an auction in Australia. As it stands only twenty bottles are known in existence.
The wine is predominantly Shiraz and regarded as one of Australia's finest wines.
4. Cheval Blanc 1947 St-Emilion (Bordeaux,France) $135,125
This vintage is one of the only two wines granted Class A status in the Classification of Saint-Emilion wine. The three-liter bottle was bought in 2006 at Vinfolio in San Francisco for the record-worthy price.
Only 110,000 bottles were produced and a few have survived to this day. It is considered by sommeliers as the finest Cheval Blanc in the twentieth century, exuding rich, volatile acidity with lush texture and a sensual flavor.
The harvest year was marked by hot weather with temperatures soaring to 35 degrees Celsius, yielding generous crops and contributing to significant value.
3. Chateau Lafite 1787 $156,450
The most expensive standard bottle of wine, this vintage is believed to be from Thomas Jefferson's cellar. A ThJ initials are etched in the glass. The third president of America and was an ambassador to France and he's said to spend much time visiting the Bordeaux and Burgundy vineyards to build his impressive wine collection.
Some experts are skeptical of the 1787 story though, but that didn't bother the publisher tycoon Malcom Forbes, who bought it in 1985. The wine's age is enough to land it in any most expensives wine list.
2. Chateau Margaux 1787 $225,000
Said to be the most expensive wine unsold, it's another from the collection of President Jefferson. No money can buy this now; the story is a waiter knocked it over during a luxury dinner. The owner, New York wine merchant, William Sokolin valued it at $500,000, a price that had since been devalued to "just" $225,000, the amount paid by insurers for the spilled wine.
1. Screaming Eagle Cabernet 1992 $500,000
The most expensive red wine still belongs to this vintage, a surprisingly young wine, a six-liter bottle of Cabernet from Napa Valley. The wine arguably won by technicality when it fetched for charity the record-smashing price at the Napa Valley Wine Auction in 2000.
Still, this bottle is for keeps and now worth its price for topping many most expensive wine lists over the years and gaining the world's attention in the process. The region, the most prestigious in the New World, is famous for "Napa Cab," a rich, oak-aged aroma range laced with blackcurrant, liquorice, vanilla, boysenberry and smoky dark chocolate.
Luckily, we stock fantastic french red wines that have both quality and a wallet friendly price.
Checkout our store and see what takes your fancy!
(0) Comments